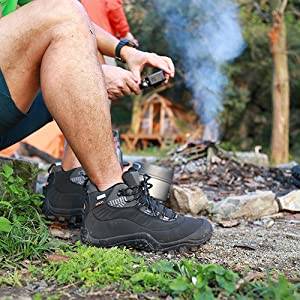 PERFECT FOR OUTDOOR:
Designed for both daily work and outdoor activities like hiking, hunting, camping, climbing, cycling, fishing, running, backpacking, trekking, mountaineering, traveling, and so on.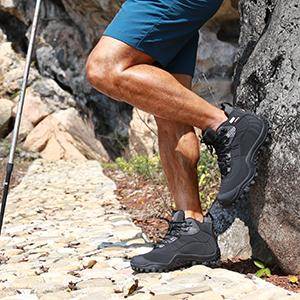 FLEXIBLE EVA MIDSOLES
Removable and shock-absorbent cushioned insoles offer the best support for your feet. Lightweight and Flexible EVA midsoles reduce foot fatigue and are built for long-lasting comfort, superior cushioning, and high energy return.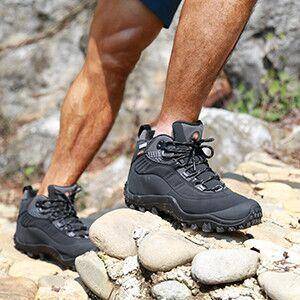 GOOD TRACTION WHEN HIKING
Rubber Toe Cap protection and Rubber Outsole for optimal trail grip. You will find it that a very aggressive sole to grab the rocks and give good traction.